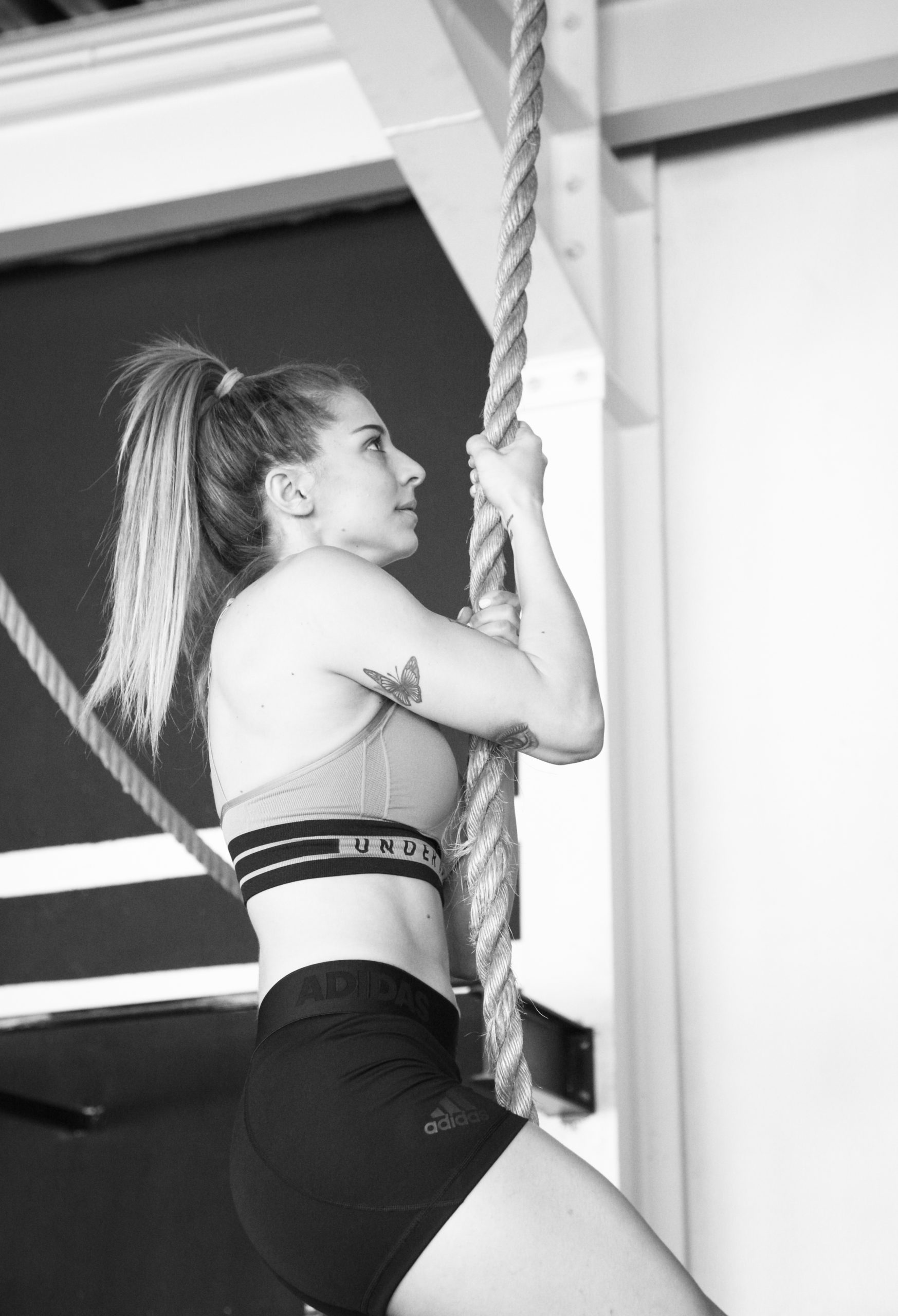 My aim is to help you understand the various benefits physical activity and exercise have to offer to each one of you. I hope that by the end of this reading you will be motivated to start engaging in any form of physical activity.
For a long time, humankind has had insight into the powerful relationship between the mind and the body. Millions of people have discovered the benefits of movement. Everywhere you look they are out, running, cycling, skating, playing tennis, or swimming. Many studies have shown that active people lead fuller lives. They have more stamina, resist illness, and stay trim. They have mores self-confidence, are less depressed. Medical research has shown that a great deal of ill health is directly related to lack of physical activity. Awareness of this fact, along with fuller knowledge of health care, is changing lifestyles. The current enthusiasm for movement is not fad. We now realize that the only way to prevent the diseases of inactivity is to remain active- not for a month or a year, but for a lifetime!
Our ancestors did not have the problems that go with sedentary life; they had to work hard to survive. They stayed strong and healthy through continuous, vigorous outdoor work; chopping, digging, tilling, planting, hunting and all their other daily activities. Unfortunately, with the advent of the industrial revolution, machines began to do the work once done by hand. As people became less active, they began to lose strength and the instinct for natural movement. Inactivity is described by the Department of Health as a "silent killer". Evidence is emerging that sedentary behavior, such as sitting or lying down for long periods, is bad for your health.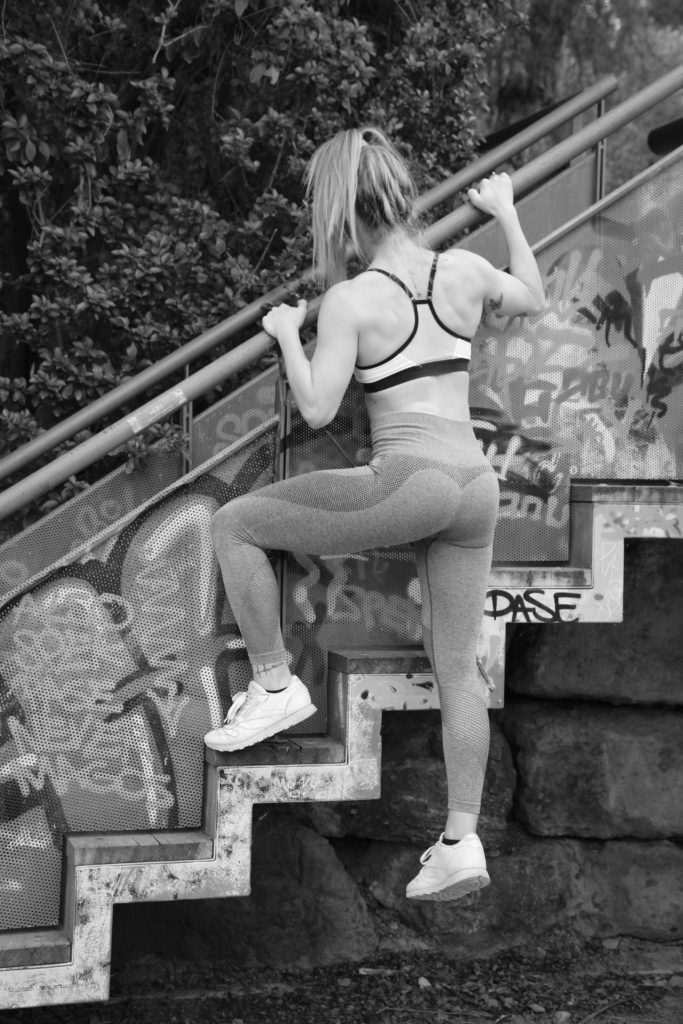 Machines have obviously made life easier, but they have also created serious problems. Instead of walking, we drive; rather than climbing stairs, we use elevators; while once we were almost continuously active, we now spend much of our lives sitting. Computers and modern technology have made us even more sedentary. Without daily physical exertion, our bodies become storehouses of unreleased tensions, our muscles become weak and tight, and we lose touch with our physical nature, with life's energies. We are born to move. Don't forget that!
Exercise is defined by Kilpatrick, Hebert and Bartholomew (2003) as a form of physical activity involving exertion of sufficient intensity, duration, and frequency aiming to achieve or maintain fitness or other athletic objectives. Similarly, the National Institute of Health Conference Statement defines exercise as "planned, structured and repetitive bodily movement done to improve or maintain one or more components of physical fitness" (cited in Lübcke, Martin, & Hellström, 2012). Regular physical activity is associated with a number of physiological, psychological, and social benefits (Camilla, Knight & Holt, 2011), including decreased risk for cardiovascular diseases, diabetes, hypertension, obesity, depression, cancer and improved social relationships and quality of life (Byrne & Byrne, 1993; Gavin, McBrearty & Seguin, 2006; Warburton, Nicol & Bredin, 2006).
On the other hand, physical inactivity is a modifiable risk factor for cardiovascular disease and a widening variety of other chronic diseases, including diabetes mellitus, cancer (colon and breast), obesity, hypertension, bone and joint diseases (osteoporosis and osteoarthritis), and depression. For example, in a study involving healthy middle-aged men and women followed up for 8 years, the lowest quintiles of physical fitness, were associated with an increased risk of death from any cause compared with the top quintile for fitness (Blair et.al, 1989). For instance, being fit or active was associated with a greater than 50% reduction in risk (Myers et al. 2004).
Energy expenditure
An energy expenditure of about 1600 kcal (6720 kJ) per week has been found to be effective in halting the progression of coronary artery disease, and an energy expenditure of about 2200 kcal (9240 kJ) per week has been shown to be associated with plaque reduction in patients with heart disease (Hambrecht, 1993). Low-intensity exercise training (e.g., exercise at less than 45% of maximum aerobic power) has also been associated with an improvement in health status among patients with cardiovascular disease. However, the minimum training intensity recommended for patients with heart disease is generally 45% of heart rate reserve (Franklin, 2003). Both aerobic and resistance types of exercise have been shown to be associated with a decreased risk of type 2 diabetes (Warburton, 2001).
Diabetes
Exercise interventions are also effective in the management of diabetes. One prospective cohort study showed that walking at least 2 hours per week was associated with a reduction in the incidence of premature death of 39%–54% from any cause and of 34%–53% from cardiovascular disease among patients with diabetes (Gregg et al, 2003). Moreover, walking that led to moderate increases in heart and breathing rates was associated with significant reductions in all-cause mortality and cardiovascular-related mortality. In another cohort study by Wei et al, (2000,) physically inactive men with established type 2 diabetes had a 1.7-fold increased risk of premature death compared with physically active men with type 2 diabetes. This difference has also been observed among people with metabolic syndrome.
Cancer
With respect to cancer, a review of the literature revealed that moderate physical activity for about 30–60 minutes per day had a greater protective effect against colon and breast cancer than activities of low intensity (Thune, 2001). The greatest benefit for reducing the incidence of breast cancer was observed among women who engaged in 7 or more hours of moderate-to-vigorous activity per week (Rockhill, 1999). Among patients with established cancer, physical activity equivalent to walking 1 or more hours per week was associated with improved survival compared with no exercise.Physically active men and women exhibited a 30%–40% reduction in the relative risk of colon cancer, and physically active women a 20%–30% reduction in the relative risk of breast cancer compared with their inactive counterparts (Lee, 2003).
Bone density & Osteoporosis
Routine physical activity appears to be important in preventing loss of bone mineral density and osteoporosis, particularly in postmenopausal women. The benefits clearly outweigh the potential risks, particularly in older people. Weight-bearing exercise, especially resistance exercise, appears to have the greatest effects on bone mineral density. Several cross-sectional reports revealed that people engaging in resistance training had increased bone mineral density compared with those who did not do such training. Furthermore, athletes who engaged in high-impact sports tended to have increased bone mineral density compared with athletes who engaged in low-impact sports. Evidence suggests that routine physical activity, especially weight-bearing and impact exercise, prevents bone loss associated with aging. The risk and incidence of fractures is also reduced among active people (Gregg et al, 2000). Among 3262 healthy men (mean age 44 years) followed for 21 years, intense physical activity at baseline was associated with a reduced incidence of hip fracture (Kujala, 2000).
Musculoskeletal fitness
Routine physical activity can improve musculoskeletal fitness. "The only product that is worth investing in is a fully functional musculoskeletal system. It's no luxury but rather a basic necessity that's within everyone's reach (Pete Egoscue).
 There is increasing evidence that enhanced musculoskeletal fitness is associated with an improvement in overall health status and a reduction in the risk of chronic disease and disability (Warburton, 2001). Improvements in musculoskeletal function have an enormous potential for delaying or eliminating the onset of disability, dependence and chronic disease. For instance, previous longitudinal investigations have revealed that people with high levels of muscular strength have fewer functional limitations (Brill, 2001) and lower incidences of chronic diseases such as diabetes, stroke, arthritis, coronary artery disease and pulmonary disorders (Rantanen, 1998). Two recent systematic reviews have revealed that enhanced musculoskeletal fitness is positively associated with functional independence, mobility, glucose homeostasis, bone health, psychological well-being and overall quality of life and is negatively associated with the risk of falls, illness and premature death.
Body composition
Routine physical activity has been shown to improve body composition (e.g., through reduced abdominal adiposity and improved weight control) enhance lipid lipoprotein profiles (e.g., through reduced triglyceride levels, increased high density lipoprotein [HDL] cholesterol levels and decreased low-density lipoprotein [LDL]-to-HDL ratios), improve glucose homeostasis and insulin sensitivity, reduce blood pressure, improve autonomic tone, reduce systemic inflammation; decrease blood coagulation, improve coronary blood flow, augment cardiac function and enhance endothelial function.
Psychological health
Studies have shown that regular physical activity and exercise participation form an essential component of physical and psychological health (Barrows, 2011), thus it is recommended that all individuals should aim to include exercise in their lifestyle (Department of Health, 2004; Physical Activity Guidelines Advisory Committee, 2008). Physical activity has been found to be associated with reduced risk of depressive symptoms and anxiety, and improved self-esteem and self-concept in young people (Strong, Malina, Blimkie, Daniels, Dishman, Gutin, Hergenroeder, Must, Nixon, Pivarnik, Rowland, Trost, S., & Trudeau, 2005). The most frequently cited reason for engaging in leisure time physical activity, according to population surveys, is to "feel better mentally and physically". Personal testimonials of older participants in community exercise programs and anecdotal reports from older subjects in exercise studies include statements such as: "feeling better," "sleeping better," "moving better," "more relaxed," "more energy," and "less stiffness." These attributions may represent sources of motivation for ongoing exercise participation for many older adults. Ismail and Trachtman (1973) demonstrated that regular physical activity was associated with improvements in a variety of psychological variables including life satisfaction, creativity, and quality of life. Morgan and Goldston (1989), extended our understanding of the relationship between physical activity and psychological health by helping to establish that regular exercise can have significant therapeutic effects in the prevention, management, and treatment of clinical depression and anxiety. Finally, a former president of the National Academy of Kinesiology, Spirduso (1980) was among the first to show that regular exercise may be associated with improvements in cognitive functioning and that highly active older adults can maintain high levels of performance on a variety of neuropsychological measures, often outperforming individuals many years their junior. Routine physical activity is also associated with improved psychological well-being (e.g., through reduced stress, anxiety and depression. Psychological well-being is particularly important for the prevention and management of cardiovascular disease, but it also has important implications for the prevention and management of other chronic diseases such as diabetes, osteoporosis, hypertension, obesity, cancer and depression.
Although the links between regular physical exercise and health are well documented, and one would expect participation in physical activity to be the norm, many people are either sedentary or too infrequently active to accrue health benefits (Dubbert, 1992). According to the World Health Organization (2002), sixty per cent of the world's population does not accumulate enough physical activity to attain the health benefits. Thus, a major practical issue in health promotion concerns how to facilitate adherence to regular exercise (Dishman, Sallis & Oreinsteir, 1985; Crawford & Eklund, 1994). Each of us needs to think about increasing the types of activities that suit our lifestyle and can easily be included in our day. Regular exercise and physical activity are associated with substantial health benefits that accrue to individuals of all ages and that older adults should be encouraged to exercise regularly and to avoid sedentary and inactive lifestyles (U.S. Department of Health and Human Services [USDHHS], 1996).
I want to close this article with one of my favorite quotes by Socrates "No man has the right to be an amateur in the matter of physical training. It is a shame for a man to grow old without seeing the beauty and strength of which his body is capable". Take advantage of what your bodies are capable of and start today!