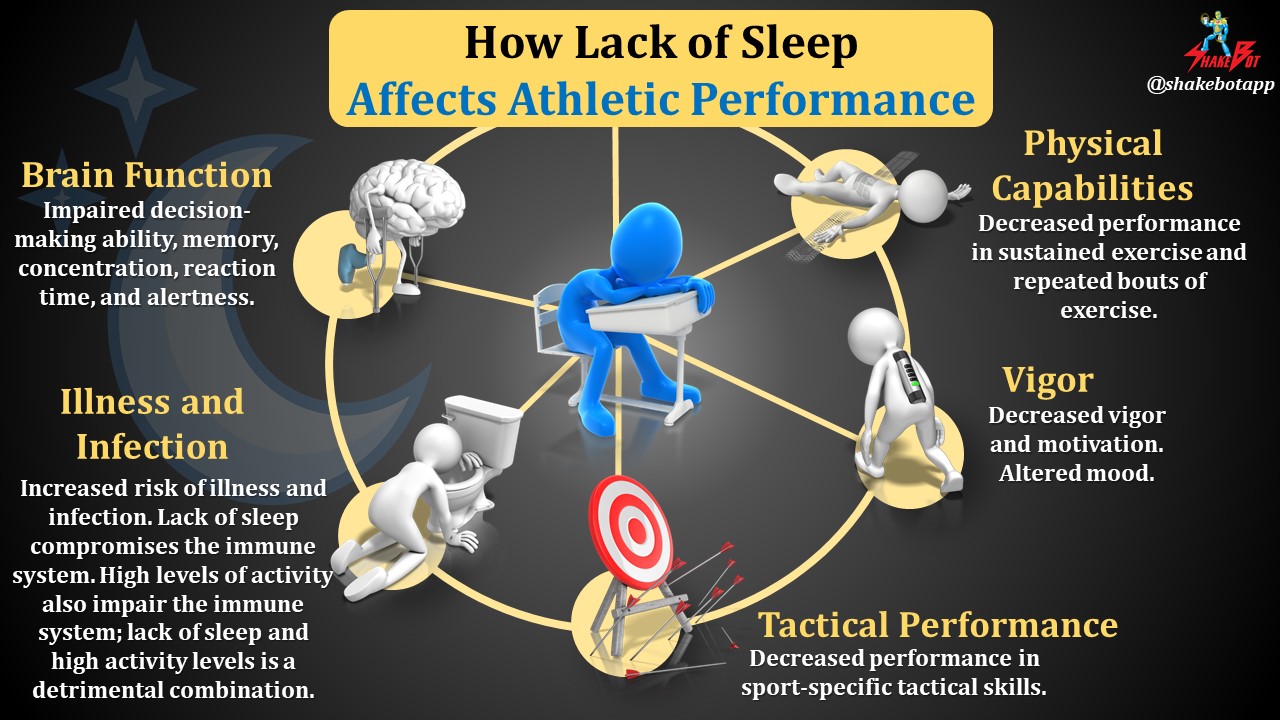 Although it is not fully understood, factors such as sleep (i.e., quality and quantity), stress hormones (e.g., cortisol), androgenic hormones (e.g., testosterone), and metabolic rate may influence changes in body composition (Leproult, 2011). Unfortunately, many training and nutrition studies do not take into account these important covariates. For me, sleep is as important as my training. When I get at least 8 hours of sleep, I feel more powerful, I am full of energy and ready to attack a great workout. On the other hand, when I lack sleep (5-6 hours), my batteries are empty, I feel lethargic and less motivated to train. Now lets look at the evidence:

Wang et al. (2018) examined the effects of sleep restriction (;1 hour reduction, 53/week) on weight loss outcomes in overweight adults in a hypocaloric environment. They demonstrated that both groups in an equated caloric deficit lost a similar amount of total body weight (23.2 kg). However, when analyzing the percentage of fat free mass (FFM) within total mass lost, the sleep-restricted group lost significantly more FFM than they did fat mass (FM) (84.8 versus 16.9%), respectively. However, their counterparts who were not sleep-restricted better preserved FFM and lost a significant amount of FM (17.3 versus 80.7%) of the total mass lost, respectively. It is important to note that these subjects were not undergoing resistance training (RT). They also observed that the sleep restricted group had a significant increase in ghrelin. Ghrelin is commonly referred to as the "hunger hormone" and has been shown to increase the likelihood of weight regain (specifically fat) and is one component (of many) why some individuals fail to maintain their weight loss (Strohacker et al. 2014).
Additional data investigating sleep deprivation have demonstrated negative effects on multiple athletic performance variables and recovery capabilities. For example, Reilly and Piercy, (1994) observed significant reductions in strength-endurance performance and total volume load on compound exercises such as the bench press, deadlift, and leg press when subjects were in a sleep-restricted state. Furthermore, they reported that the subject's rating of perceived exertion was significantly greater when performing the same RT task in a sleep-deprived state. These negative effects are important to note because training volume is a critical variable for muscle hypertrophy (Schoenfeld, 2017).
Sleep deprivation is also associated with negative hormonal adaptations through the hypothalamic-pituitary-adrenal axis —leading to an increase in cortisol, glucose, and insulin, and a decrease in testosterone, adiponectin, and growth hormone (Hirotsu et al. 2015). This dysregulation seems to create an "anti" body recomposition environment, where building muscle mass and losing FM would be less likely. More specifically, in athletic populations, hypocaloric intakes and significant reductions in body weight and FM have been shown to negatively impact testosterone (Pardue et al., 2017). For example, Bhasin et al. (2001) have demonstrated that there is a direct relationship between serum testosterone levels and gains in FFM. This may partially explain why the case studies in natural bodybuilders have demonstrated a loss in FFM while preparing for their competition despite their RT and high protein intake.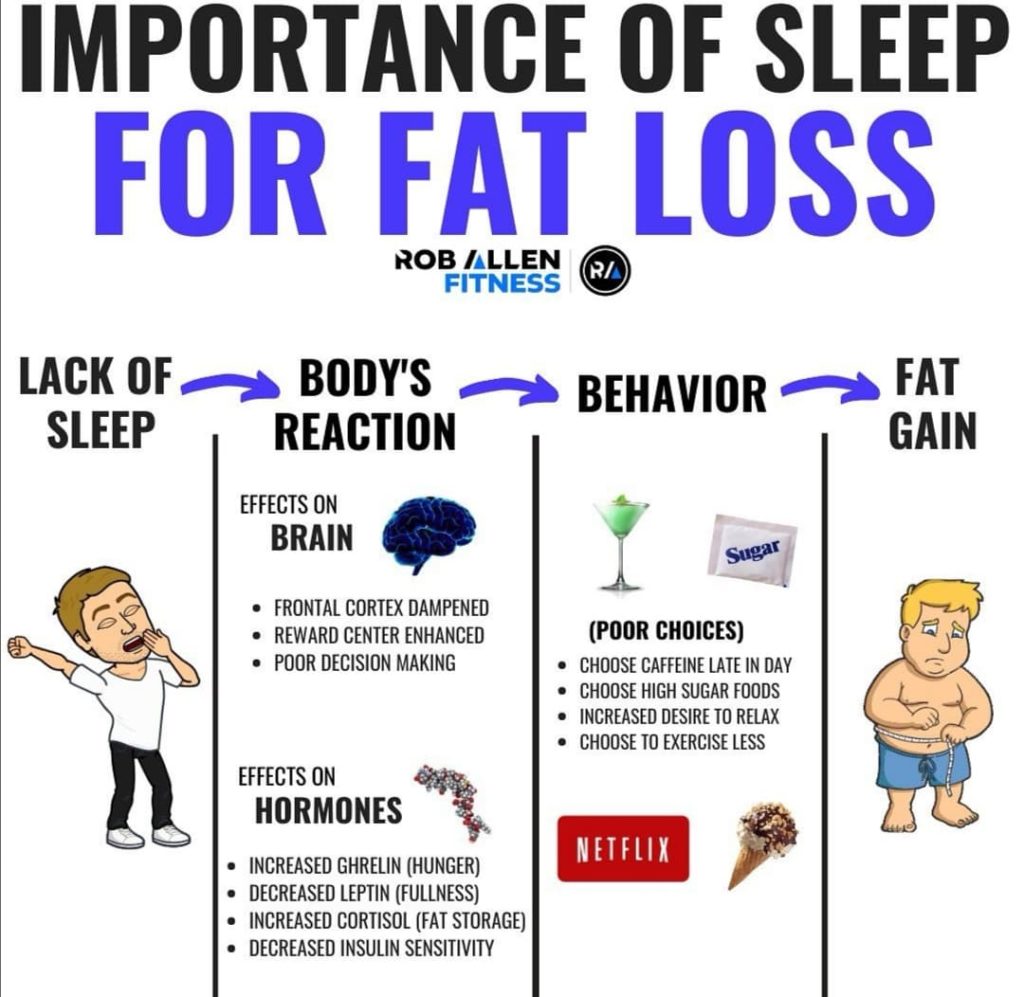 More recently, a study also demonstrated that sleep restriction had a detrimental acute effect on myofibrillar protein synthesis rates, which may be associated with loss of muscle mass negatively impacting body composition. This study also reported that protein synthesis rates can be maintained by performing high-intensity exercise even under the sleep-restriction scenario (Saner, et al. 2020)
P.S Don't forget to recharge your batteries!