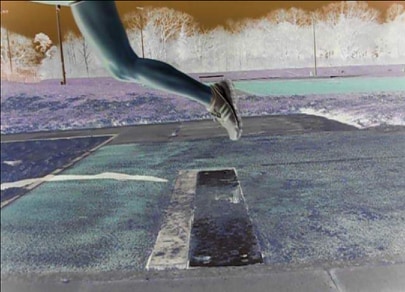 Important note

Preface
I grew up in an active family and I feel proud about that. Both my parents have a Degree in Sport and Exercise Science. Maybe that's the reason that I was involved in a variety of sports and physical activities, including football, athletics and swimming, from a young age. My dad always found a way to keep us moving and I am thankful for that! (Unfortunately, nowadays not everyone understands the importance of being active). We loved cycling at the park, playing tennis, swimming and doing athletics together. As a child I was always competing in school athletics and sport events including basketball, football and handball, to name a few, and I loved it. My mum was an aerobics instructor for many years and I was her biggest fan in every class. I was following the class with devotion and I was paying attention to every single detail. I was actually quite good at the "grapevine" move. However, my main love was football. I started playing football with other children in my neighborhood, mainly boys, and by the time I was at the university I was a member of the football team for all three years of my studies. I really enjoyed it. I was fierce, fast and passionate every time a stepped my foot in the field. I could not imagine a single day without being active in one way or another. When I was off of training I caught myself running or going to the gym. So my passion and love for sport and physical activity led me to study Sport and Physical Education. It was hard to imagine myself in another profession even though my dad was "dreaming" to see me a doctor one day, because of my high grades in chemistry, biology, physics, maths etc. Funny huh? So I followed the steps of my parents and completed my degree with first class honors. From then on I have never stopped learning more and more about the human body and its development.

When I finished my studies I stopped playing football and I really miss that. My main focus then was on heavy lifting. I started doing Crossfit and took part in several national competitions. I became addicted to that culture of moving heavy objects and lifting heavy weights. From then on my focus shifted to weightlifting as I was hungry to learn the correct techniques in detail. All those snatches, clean and jerks, heavy squats and deadlifts were my main concern. I became addicted and that was my mistake. I did not give my self time to recover and I was not feeding myself properly. My body was sore almost every day, but I thought I was an unstoppable machine that works without recharging its batteries. My mistake? Not listening to what my body was trying to tell me! My only aim was to improve my performance, do more PRs, and lift more and more weights. So one day when I had to execute a back squat for one repetition maximum at one hundred kilos I felt a sudden pain at my lower back as I was at the bottom of the squat, but I carried on with my training. I think most of you who are reading the book came to the same experience at least once. I do not blame you for that. Our passion sometimes acts as our enemy and we are blindly following that enemy no matter what.
Let's get back to the point. Some days later the pain was still there so I did some physical therapies and after a month or two everything felt fine again. I was back to training again and everything seemed to be fine. I had only some minor injuries but that was part of the game- I thought. So one day when I was doing heavy hip thrusts I hyperextended at the lower back and I felt a sudden pain. I was scared but I thought that it would be fine till the next day. From then on every single day I was in pain. What I was not used to was experiencing the same pain for months which was actually inhibiting me from doing what I loved. Even though I could move, I felt paralyzed. Now I had to think about every step and every move I made. If I had to pick something from the floor or even do the housecleaning, I would have to plan the least painful route for doing it. My sleep suffered and I just never felt truly comfortable or at home in my body. While all this was concerning me on a day to day basis, my greatest frustration was why people who are supposed to be able to help me, were not helping me. I felt lost and worried if I would ever be the same again. Was my career as a fitness instructor and Crossfit trainer over in my 25? Not only was the pain knotting up my back, but also the uncertainty of all of this was knotting up my stomach. I was even thinking that I was going to end up like my beloved father who was a gymnast and because of an injury he stopped doing what he really was made for, for the rest of his life. That time I decided I had to fix myself with my own knowledge as a Sport and Physical Education specialist. I started researching on the topic and I found that I was not alone. I went to doctors, orthopedic surgeons, neurosurgeons, manual therapists, physical therapists and osteopaths. All these experts in the field could only relieve my pain for a while but the next day it was there again. I read extensively about corrective exercise, functional training, posture, stretching, and mobility and about several approaches to pain treatment. I found chronic pain to be a fascinating topic, even aside from its practical application to my life. I then became absorbed to the study of pain apart from the study of training and performance. What I found was the important relationship between the two. So I had to find the cause of the pain and fix it. Not just relieve the pain by pills, medication and instant pain relief methods.
As Socrates said "it is a disgrace to grow old through sheer carelessness before seeing what manner of man you may become by developing your bodily strength and beauty to their highest limit". But what I have learned through my whole experience is that in order to develop that strength you first need to move correctly. As Plato said "movement and methodical exercise save and preserve the good condition of every human being" and that is what matters the most.
Draft from a chapter of my book